Date/Time
10/01/2009 - 20/02/2009

2008-12-29 (From my old Site)
PhotoExhibition "Dads Garden" where I have been shooting the garden
and it's surroundings as a process after my father death.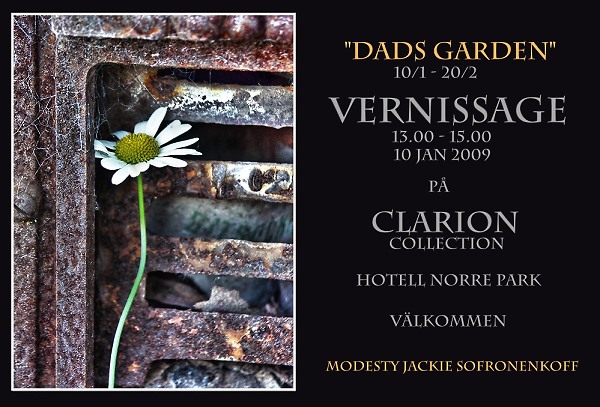 Parts of it I will show for the first time in jan 2009
The opening the 10 of jan is between 1 pm – 3 pm.
Regular open 9 am to 6 pm
The exhibition will continue til the 20:th of Feb
Feel free to view some of the pic's in the links above.
Regards
Modesty "Jackie" Sofronenkoff
Till föregående sida